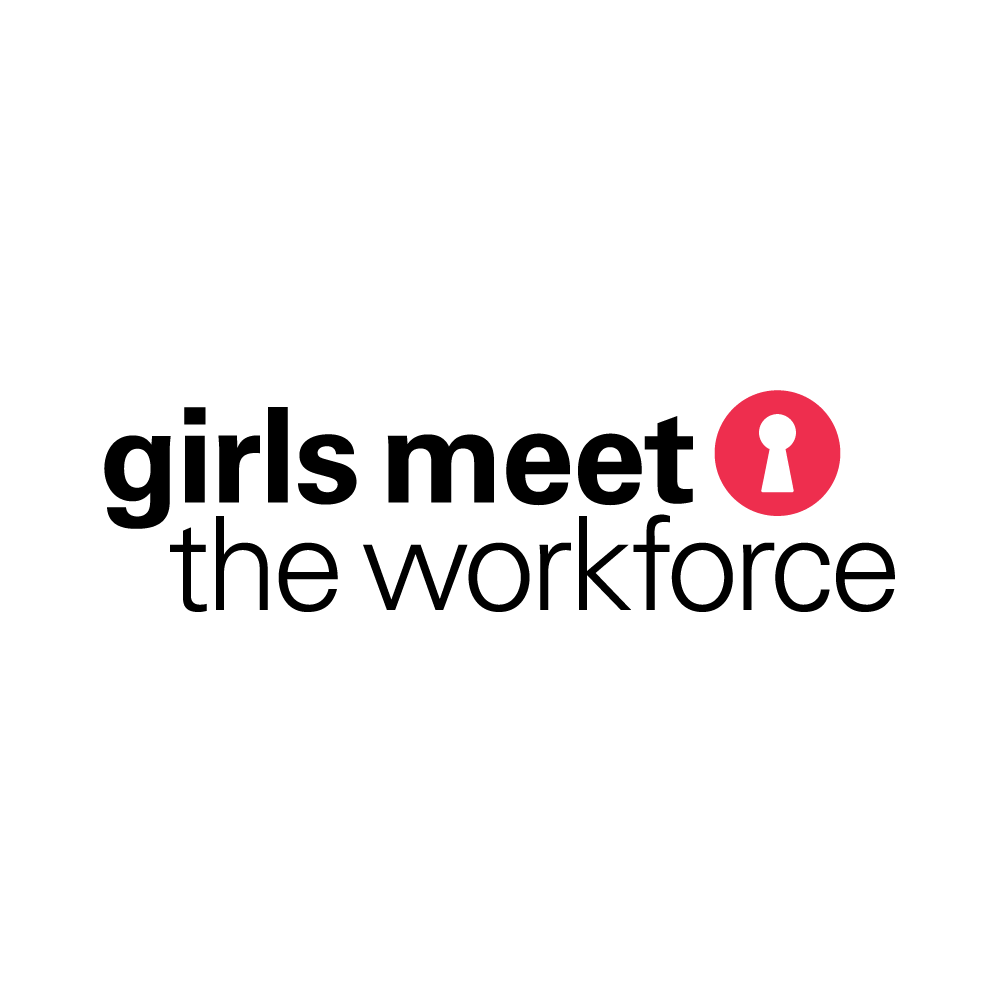 APPLICATIONS WILL GO LIVE ON FEBRUARY 1ST, 2021.  
It can be found at Girls Inc. of Orange County's link below. 
Girls Inc. of Orange County's Externship Program: Girls Meet the Workforce is a FREE four-month job readiness experiential opportunity for current 9th through 12th graders. Its purpose is to help you identify your career interests and prepare you for today's workforce. You will strengthen your soft skills (e.g. interpersonal communication, leadership, and networking) as well as your hard skills (e.g. navigating Microsoft Office and Google applications) throughout our career-readiness programming. This is accomplished by holding online trainings via ZOOM with Program Staff. During each Development Day, there will be extensive career exploration within industries like STEM, Law, Business, and those that are underrepresented by women. 
If you are accepted into the Externship Program, you will engage in a series of Development Days, a Training Week, speed mentoring workshops, networking events, and college/career panels. 
What are Externships? 
Our "externs" are unique experiential learning opportunities, like internships, offered by Girls Inc. of Orange County that give you trainings to feel equipped for a workplace environment. The Externship Program partners with organizations, businesses, and firms around Orange County who will provide professional development workshops and workplace trainings April through August 2021. This is an opportunity to experience what it is like to work in a successful company while building your network with women who can mentor you beyond the scope of this program. The Externship Program is designed so you can gain critical skills in workplace dynamics, leadership development, college readiness, and career exploration through hands-on experience in an industry with female mentors.  
What workforce skills do the Externs foster? 
You will participate in a life–skills training program focusing on interpersonal and technical skill such as professionalism, business etiquette, written, verbal and non-verbal communication, time management, telephone, and computer skills facilitated by Girls Inc. of Orange County. You will also learn interview skills, resume/cover letter building, and how to find the career of your dreams. Some benefits include: 
Mentoring with Girls Inc. Staff

 

Finding out what careers 

best suit you

 

Being able to 

amp

 up 

your

 resume with hands-on work experience

 

Networking and receiving advice from professional

 women

 
L

earning about attending college

 

Learning how to manage and save the money you earn

 

College 

and

 Career Panels

 

Speed Mentoring Workshops

 from local community leaders

 and women in professional fields

 

Access to GIOC scholarships opportunities

 
Absences during Development Days and Training Week  
Everyone is allowed one excused absence. Any absences after one excused absence will be unexcused. Unexcused absences will result in no longer being guaranteed a spot in the Externship Program. Late arrivals and early departures from program days may be counted as absences if coordinator is not contacted beforehand.  
Additional 11th Grade Information 
This year, 11th Graders will be eligible to receive a $300 stipend after completion of the program. Because of the additional responsibility of having a host placement and mentorship requirements, they will be eligible to receive this stipend. To qualify for the $300 stipend, all 11th Grade externs must successfully complete the program. Successful completion is defined as: 
Following directions and submitting required materials on-time to Girls Inc. staff and summer host organization (

activities

, 

assignments

, evaluations, etc.)

 

Having zero or one excused absence 

 

Completing 

the set 

number

 of hours agreed 

upon 

with 

your

 summer placement

 mentor

 

Upholding standards of professionalism at your summer placement workplace and during Girls Inc. Externship programming

 
2021 Tentative Program Timeline and Required Commitments 
All accepted participants are required to attend: 5 bi-weekly Development Days, a 5-day Training Week in June 2021, are committing to being available at least 10 hours per week from July 6th through July 31st for placements/workshops, the Extern Reunion, and the Externship Reception. These will all be held via Zoom or our digital learning platform, Canvas.  

By submitting this application, the applicant and their parent/guardian have read, understand, and agree that the participant will attend the following sessions in observance of the program eligibility requirements and commitments.
202

1

 Dates

 

Mandatory Commitments

 

Monday, February 1

st

, 2021

 

Applications 

go live

 

Monday, 

March 1

st

, 2021

 

Applicat

ions due by 11:59 PM

 

Monday, March 

22

nd

, 2021

 

Participants selected and notified 

acceptance

 to program

 

Friday, March 

26

th

, 2021

 

Participant

s

 accept/decline offer by 11:59 PM

 

Tuesday, March 30th, 2021 

-or- 

Thursday, April 1st, 2021 

Participant Orientation 

11th Grade – March 30th 5:00-6:30 PM 
9th, 10th, and 12th Grade – April 1st 5:00-6:30 PM 

The Week Of:

 

April 5

th

 – April 9

th

, 2021

 

April 

19

th

 – April 23

rd

, 2021

 

May 3

rd

 – May 7

th

, 2021

 

May 17

th

 – May 21

st

, 2021

 

May 31

st

 

–

 

June 4

th

, 2021

 

Development Days

 

from 

5:00-7:00 PM

 

All Development Days will be on 

weekdays

 

this year

 

9

th

, 10

th

, 11

th

, and 12

th

 will have varying

 and separate

 Development Days during the 

given

 

weeks

 

Confirmation of dates will be provided after acceptance to program

*

 

June 

7

th

 – June 

25

th

 2021

 

Weekly Asynchronous Activities

 

Discussion board posts, assignments, and activities due by Fridays at 11:59 PM 

 

Monday, June 2

1

st

 

–

 

Friday, 

Jun

e 

25

th

, 2021

 

Training Week 

Mon-Fri 

from 5:00-7:00 PM

 

Tuesday, July 6

th

 

–

 Friday

, July 30

th

, 2021

 

11

th

 Grade Externship placements

: 

M

ust complete 

an agreed set of hours 

with mentor over 4-week period 

 

9th, 10th, and 12th Grade: speed mentorship, career panels, and networking workshops and events 

Monday, August 2

nd

, 2021

 

Extern Reunion from 

5:

0

0-7:

0

0 

PM

 

Wednesday

, August 

4

th

, 2021

 

Externship Reception for 

all 

successful externs, mentors, and guests from 5:

0

0-7:

0

0 PM 

 
Qualifications to Apply 
Current 

9

th

 through 1

2

th

 grade

 high school girl

s

 in Orange County

 

Reliable 

access to 

technology and internet to actively participate in Zoom meetings, 

synchronous/independent activities on Canvas, and communicate via email.

 
Able to commit to the required dates and times listed in table above

 

Submit a completed Externship application by 

Monday, March 1

st

, 2021 

at 11:59pm

.

 

We have made our application 

more accessible

 on 

Google Forms

!

 Should you need assistance with the application, please reach out to Brooke at 

banderson@girlsinc-oc.org