by Laurie Goodman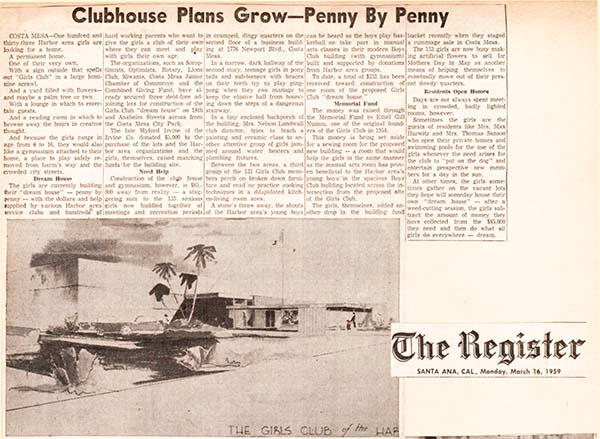 Nationally, Girls Inc. is the oldest girl-serving organization in the nation, dating back to the industrial revolution.  Locally, for over 60 years, Girls Inc. has been inspiring girls to be Strong, Smart, and Bold. 
In 1955, Mrs. Clifford Lewis, President of Harbor Girl's Club said that "The organization started with nothing and moved three times in six months and flourished in spite of it.  The 150 members, ranging in age from seven to 16, were testament to the need of a club for girls.  They need a place to relax and find interesting things to do in their leisure time."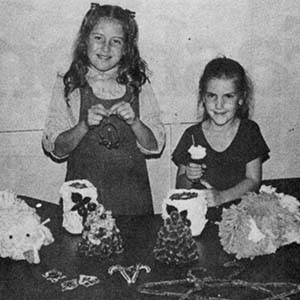 From the hallways of commercial buildings, a basement, and other less than ideal settings, girls crowded in to learn from women instructors and mentors.
In 1960, the Harbor Girl's Club moved into its permanent space at 1815 Anaheim Avenue in Costa Mesa.   The l