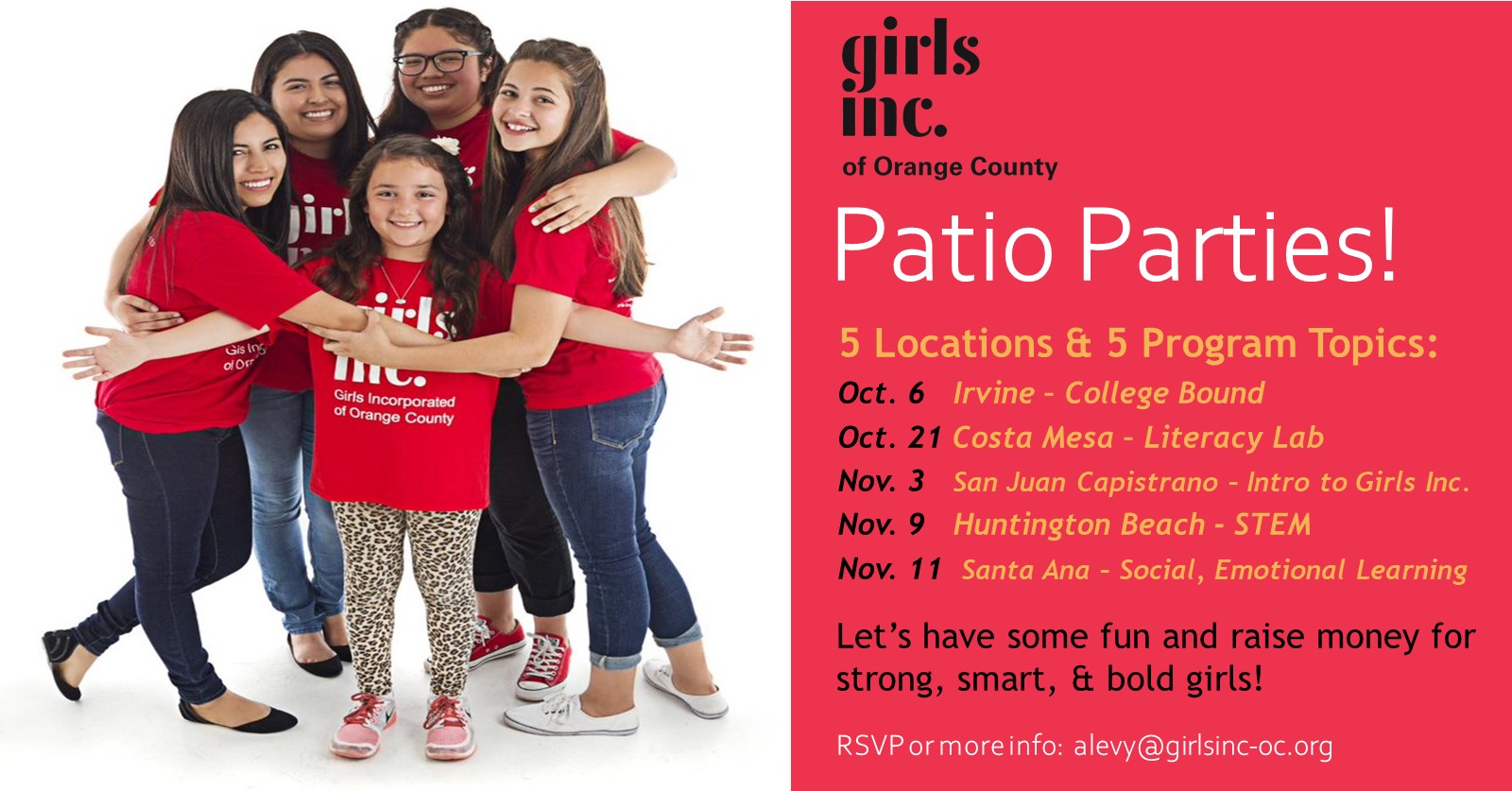 In order to keep our
girls

and community safe, we are limiting our large events this fall and focusing instead on smaller, intimate events like Patio Parties!
What is a Patio Party?

Exclusive events with no more than 30 – 40 guests, hosted by
Girls
Inc
. board members and donor advocates in their homes or clubs, and held outdoors.
What can I expect?
Guests will enjoy light refreshments and drinks, get an inside peek at
Girls

Inc

. programs, and hear directly from the

girls

we serve.
Patio Parties will be held across Orange County, each focusing on a different
Girls

Inc

. program.
Interested in attending, donating or learning more?
Contact Ann Duncan Levy
alevy@girlsinc-oc.org
If you are unable to attend, yet want to support our programs and girls,
click the "Donate Today" button!