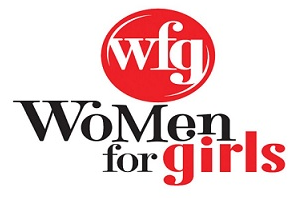 Our Mission: Career women committed to helping girls become self-sufficient through interactive volunteer activities that support Girls Incorporated programs.
This member-driven group uses its annual membership dues of $75 (college student), $150, $250, $500 or $1,000 (Champion for Girls) to help underwrite programs enabling every girl who is in need of and wishes to participate in Girls Incorporated programs. Our goal is to support 150 girls annually.  Learn More Here!
Women for Girls members receive exclusive invitations to participate in direct service project opportunities with Girls Incorporated Programs, and have the opportunity to build camaraderie with other women who are passionate about giving back to their community and helping future generations.
Members who join at the Champions for Girls level, in addition to enjoying being a Women for Girls member, also receive local and national Champions for Girls benefits such as invitations to exclusive Champion for Girls events.   Learn More Here!
Our events provide an opportunity to interact with girls and discuss issues of concern in their lives. Annual volunteer projects with Women for Girls:
College Shower – Women for Girls members participate by celebrating our graduating high school seniors and providing them with the necessary items to ensure a successful first year in college. Sponsor-A-Girl and become her mentor! Event occurs annually in June.
YESS Entrepreneurship Academy Business Showcase –  Where girls ages 9-12 years learn to start their own businesses and foster entrepreneurship. The event will take place on August 2, 2018.
2018 Women for Girls Leadership Team: Nancy Altobello; Teresa Kurtz (ADP); Elizabeth Mintz (Rockwell Collins); Michelle Campbell (TRC Solutions); Amanda Von Burger (Boeing); Jenel Lao (UCI); Jennifer Jaffe (Too Faced Cosmetics); and Alice Cope (Pathway Capital Management).
To Join this dynamic group, please fill-out a 2018 W4G Membership form or Join on-line today!
Become a member of Women for Girls today! Stand with us as we stand for girls. With your support we can help even more girls become self-confident, own their voices and advocate for the futures they deserve.
Contact Orleda Azevedo at (949) 999-2923 or orledaa@girlsinc-oc.org with any additional questions about Women For Girls.